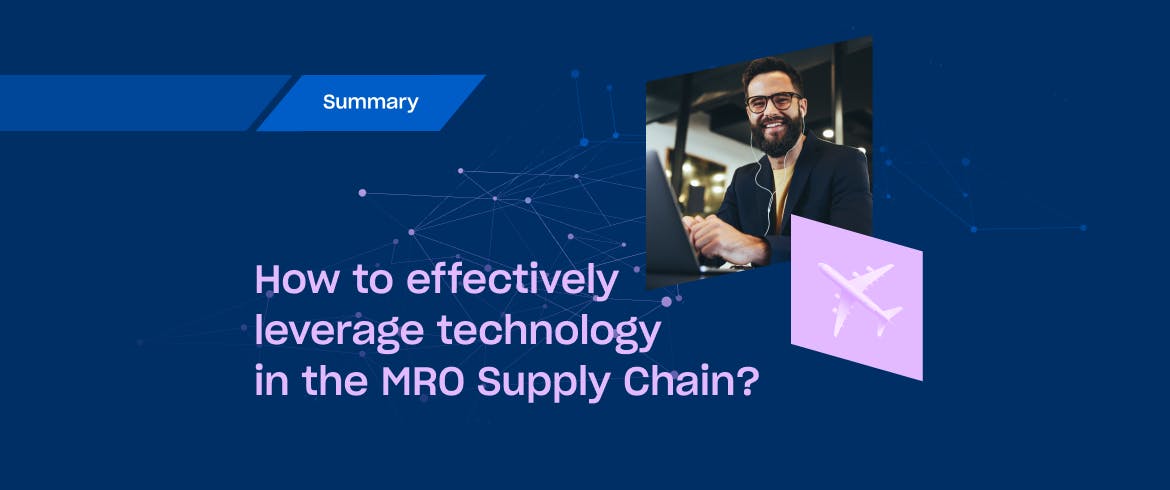 The MRO supply chain is offline, slow, opaque, expensive, and inefficient. Recent events such as Covid, economic sanctions, re-routing, and no-fly zones have only confounded supply chain disruptions and further illustrated the need for change.
We outlined these struggles as four major pain points:
Poor Supply Chain Visibility
The opaque nature of the MRO supply chain makes the parts purchasing process complex, time-consuming, and filled with constraints. This makes it impossible to report on and understand performance.
Capacity Constraints
Aviation has been hit particularly hard over the last few years, with different social, economic, and political challenges. Today the MRO industry is up against severe capacity constraints, as it's become increasingly difficult to source, purchase, and implement the right parts and materials with the right aircraft in a timely manner.
Time Spent on Manual Tasks
Far too much time is spent on manual work instead of focusing on strategic tasks because of antiquated processes and technology. Buyers get bogged down with tasks such as finding the right suppliers for the right material need, contacting those suppliers, often conducting follow-ups, and, finally, making and tracking the transaction. 
Excessive Costs  
By not efficiently optimizing workflows and processing parts, airlines are incurring costs that can otherwise be mitigated at a time when every penny possibly must be saved.
A Better (Digital) Way Forward
All these struggles are incredibly challenging. Not being able to innovate during the disruption can quickly stifle a successful operation. The reality is there is a much better way forward, thanks to technological innovations that will help your organization to look at how to thrive over survive.
SkySelect is an eProcurement-as-a-Service (ePaaS) platform for aircraft material. We combine people, processes, and technology to enable airlines to digitize and automate material purchasing for leaner and more asset-light operations.
ePaaS, powered by artificial intelligence, allows airlines to procure parts at scale and automate up to 90% of the material procurement process.
The platform automates the material purchasing from days to minutes and allows the buyers to focus on strategic tasks. Savings and operational interruptions can be unlocked instantly while bringing visibility into the supply chain. 
If you missed the previous parts in our series on solving MRO Supply chain pain points, you can catch up now: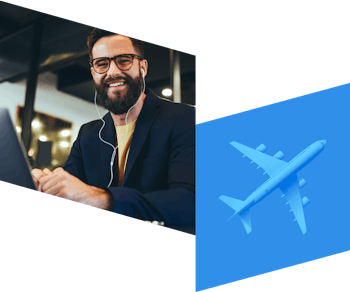 [EBOOK] HOW TO EFFECTIVELY LEVERAGE TECHNOLOGY IN MRO SUPPLY CHAIN
Four Pain Points in the Aviation Industry Supply Chain & How to Solve Them
This eBook lays out the four major pain points challenging the MRO Supply Chain and provides the blueprint for how to harness technology to purchase aircraft material efficiently.