Enabling seamless lease transitions with eProcurement-as-a-Service platform for aircraft material
Book a meeting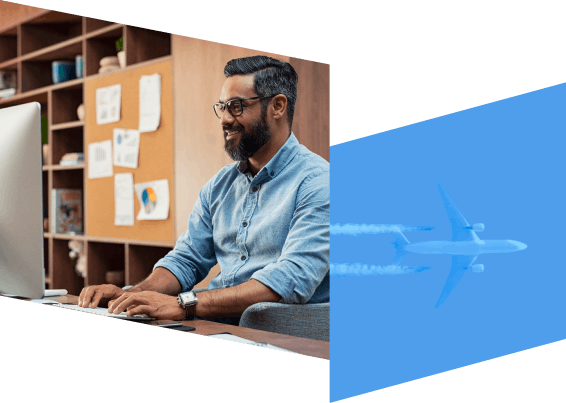 Procurement of aircraft material will play a key role in ensuring an accurate and timely aircraft lease transition. SkySelect is an eProcurement-as-a-Service platform for aircraft material. We combine people, processes, and technology to enable leasing organizations to digitize and automate material purchasing for on-time, on-budget aircraft delivery.
Sourcing & Awarding
Unlocks savings
Automates PO transmission
Ordering
Automates PO transmission
Delivery tracking
Brings better visibility
Invoicing
Enhances compliance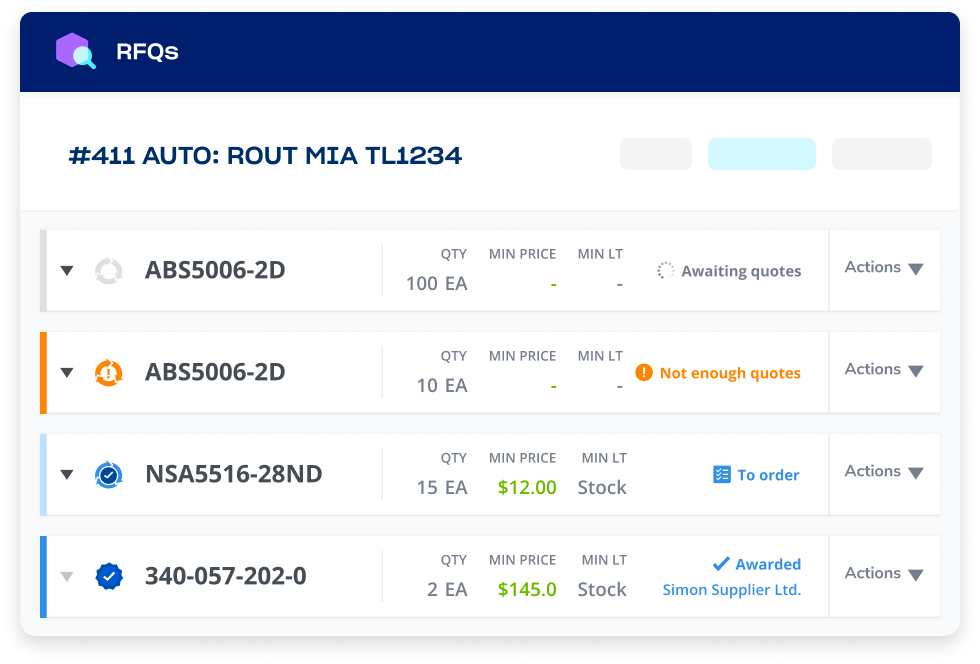 Solve capacity constraints
Transitioning an airplane to a new lessee requires specialized experience and know-how. Our eProcurement-as-a-Service (ePaaS) software and experienced people automate up to 90% of material purchasing and make it fast and easy to run all your purchasing from day one.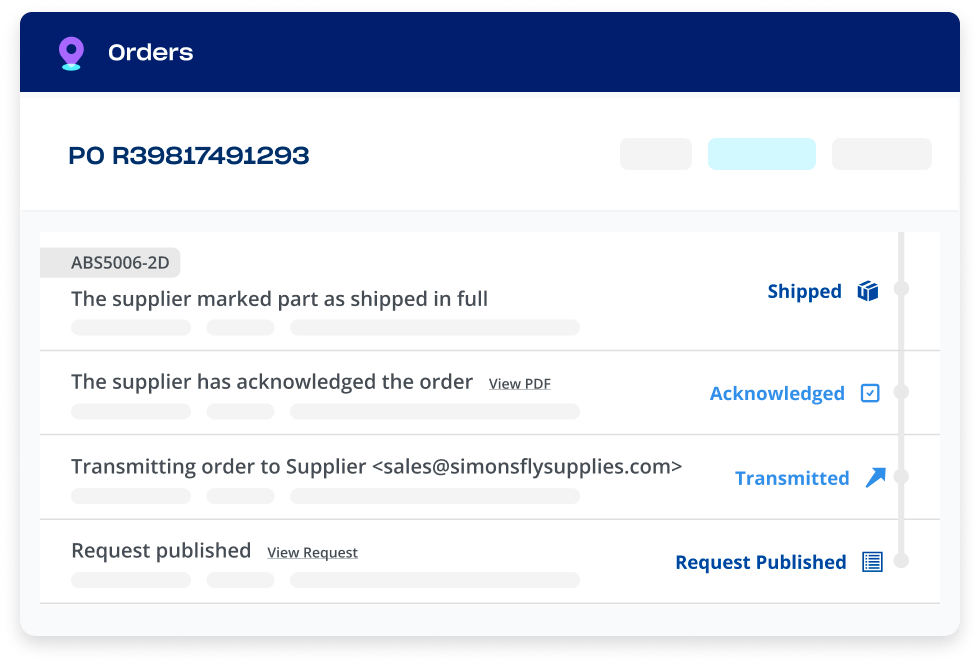 Solve your time pressure
Achieve your leases quicker and more efficiently. ePaaS, driven by Artificial intelligence (AI), speeds up human-intensive material purchasing tasks by 100x and enables on-time project delivery.
Stay on budget
Don't waste your time collecting quotes manually! By finding the best deals from the market, ePaaS delivers accurate parts purchasing estimates 10x times faster and up to 20% savings.
Explore ePaaS
Talk to our purchasing expert and see SkySelect in action.
Book a meeting