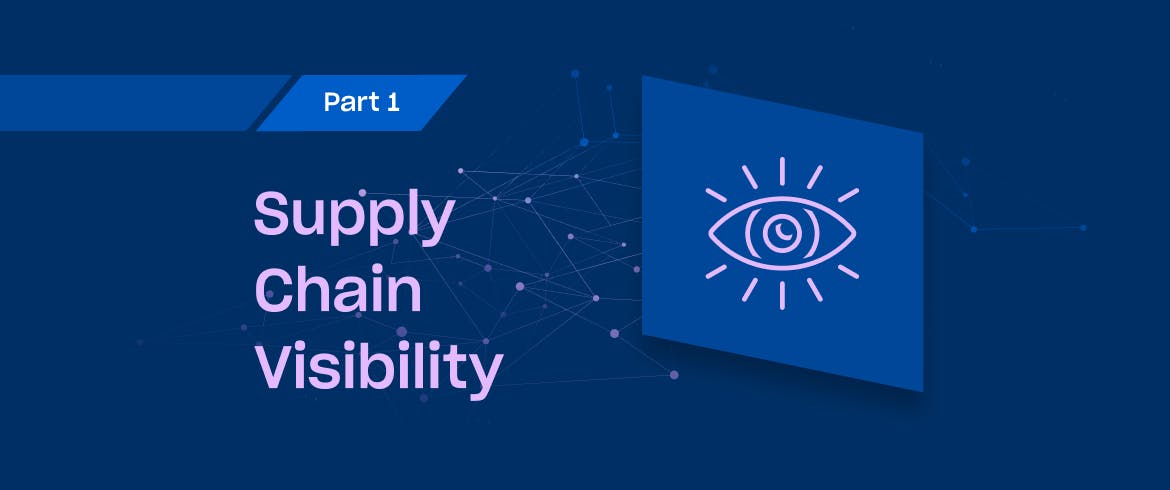 The aircraft parts purchasing market is complex, filled with processes, constraints, and challenges both internally within airlines, MROs, and with suppliers.
By Tulika Dayal, Head of Operations & Co-founder
Despite modern tools found in adjacent industries and the growing world of eCommerce, the question remains, "am I getting the best deal, and have we done all we can to do so?" It's even more difficult to take a moment and look back, especially when the operation is moving at full speed.
What if there was a world where parts buyers could easily track every purchase and have insights available at their fingertips to understand performance and identify areas for improvement wholly?
Fortunately, we're well on our way to this new world of aircraft parts purchasing thanks to the transparency enabled by SkySelect's eProcurement-as-a-Service (ePaaS).
An Opaque and Offline World
More on ePaaS later on, but let's first dive a bit deep into the visibility issue at hand so we can then better solve it. These visibility obstacles are not only challenging to day-to-day operations but also hinder the overall efficiency and profitability of airlines and MROs. In order to combat these challenges, the aircraft parts supply chain needs a system that can easily answer any questions about aircraft parts. 
The purchaser should be assured that all the right suppliers were included, can understand when and how challenges were solved, and ensure that their organization is getting the best possible deals.
Even in 2022, far too much of the process of buying and selling aircraft parts is done via paperwork, phone calls, fax machines, and other outdated practices. Obviously, this makes it extremely difficult to track and find information critical to compliance. 
The world of aircraft maintenance and parts procurement is dynamic, with needs, requirements, and parts constantly moving and changing. So how can the industry possibly be successful while relying on so many static processes? There needs to be a new standard set for how the industry functions. 
Creating a More Transparent Supply Chain 
The quickest way to visibility and transparency is by moving from a manual, paper-based system to a modern digital process. This is precisely the opportunity that ePaaS by SkySelect affords. 
We talk a lot about how automation and digitization save time and make airlines and MROs more efficient during the (e)procurement process, but having the right digital tools can also pay huge dividends after the fact. 
When it comes time for reporting and being able to analyze performance, literally hundreds of thousands of dollars can be saved if all of the necessary transactional information is neatly stored within a single dashboard rather than having to sort through endless piles of paperwork, emails, and files (both online and offline). 
The best part about shifting from offline to ePaaS is that transparency will naturally improve. With everything being tracked and leaving a cyber trail behind, it becomes more difficult to hide or lose information vital to understanding supply chain performance. To the fault of no employees, they're simply following antiquated processes. Imagine how much information is simply lost because of the number of activities happening offline or within siloed databases and systems. 
A great example to better paint this picture is the financial sector. Depending on where you live, nearly every transaction is carried out electronically in place of paper money changing hands. By seeing every transaction, it's easier to see where money is being spent and identify potential areas to save.
It's the same for aircraft parts procurement. Having every item tracked and easily traceable through Procurement-as-a-Service creates a far more transparent supply chain, which leads to an easier and better understanding of spending, lead times, and extra costs. This will make for a more efficient and cost-effective supply chain for buyers and suppliers alike. 
To find out how to get the technology that can do exactly that, get in touch today.
If you missed the previous part in our series on solving MRO Supply chain pain points, you can catch up now!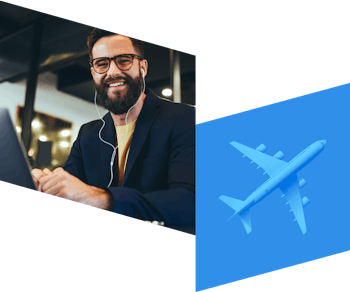 [EBOOK] HOW TO EFFECTIVELY LEVERAGE TECHNOLOGY IN MRO SUPPLY CHAIN
Four Pain Points in the Aviation Industry Supply Chain & How to Solve Them
This eBook lays out the four major pain points challenging the MRO Supply Chain and provides the blueprint for how to harness technology to purchase aircraft material efficiently.