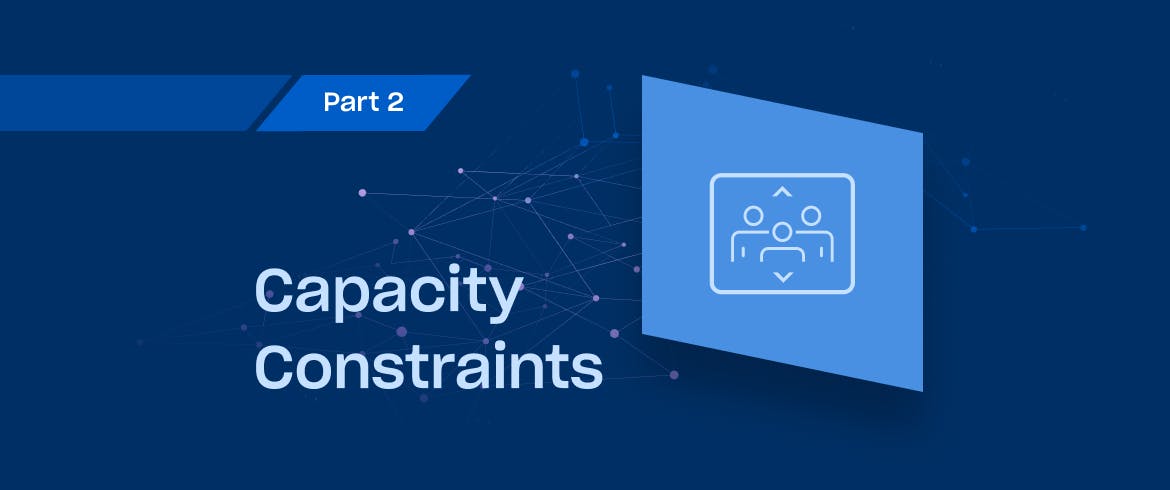 If you've even been remotely following current events, it's no news that the global supply chain is under immense pressure and facing a multitude of problems. This, of course, extends into aviation, which has been hit particularly hard over the last few years, given the social, economic, and general state of the world.
By Tulika Dayal, Head of Operations & Co-founder
One of the effects has been what some are dubbing the great resignation. A number of knowledgeable and skilled aviation professionals, including buyers, were either let go or left because of Covid and have transferred into other industries. This has made it difficult for airlines to recruit new talent as they begin to scale back up, especially when it comes to finding experienced talent. 
All of this means, the MRO industry is up against severe capacity constraints, as it's become increasingly difficult to source, purchase, and implement the right parts and materials with the right aircraft in a timely manner. 
It's not all doom and gloom, however. Airlines have the opportunity to digitize their supply chain to become more efficient and more adaptive in order to save more time and money and ultimately increase their business margins. 
It Starts with (Automated) Technology 
The best way for airlines to fast-track their way forward is to replace manual processes with new automated technology. And now could be the perfect time for airlines to build this strong, scalable foundation before air travel's resurgence. According to Bain & Company, by the end of the year, global air travel demand could recover to 84% of 2019 levels. 
Technologies powered by AI and Big Data will help airlines automate and speed up human-intensive material purchasing tasks. This not only will make airlines more efficient from a processes standpoint, but also make airlines more agile when it comes to scaling up and down with demand. 
Instead of constantly trying to balance human resources by hiring, releasing, and re-hiring talent, airlines can rely on technology rather than manual labor and run much leaner. So adjusting to demand could be as simple as pressing a few buttons instead of going through all the labor obstacles. 
To provide some more context, as an example, let's look at the end-to-end process purchasing process. Typically, this process relies on the personal knowledge and relationships of a few employees. A new part request comes in, and then the team must manually find/invite the right supplier to the RFQ.
Even in a best-case scenario, where the employee knows which supplier(s) to invite, this process is very manual and tedious because individual invitations must be sent out. Even more confounding, in many instances, the right suppliers are not known, so all the suppliers in the Rolodex are sent an invitation, even though for many of them the RFQ doesn't apply. 
With technology and automation, there is a better way. By leveraging algorithms, the right suppliers can automatically be linked to the right RFQs, and in many cases, additional suppliers can be sourced that otherwise would never be known. Not only is this process more efficient, but it's more effective. According to SkySelect's data, automated sourcing increases the RFQ response rate by a factor of 10.
This is an example of just one of many ways that digital technology can transform and improve the material purchasing process. 
A More Transparent Future
The other major improvement that technology brings is greater visibility into the entire process and a greater level of safety. This is because, unlike manual offline processes, everything is automatically tracked and logged. 
This means that the history of every part, aircraft, purchase, and sale will one day be easily found, which will make compliance a much easier process for airlines. Because of technology, there is now easily accessible (but completely secure) real-time information available 24/7. All the details and conditions of every deal are clear for all necessary parties. 
And most importantly, safety is the first and biggest priority of airlines. This transparency ensures everything is up to standards and keeps aircraft off the ground and in the skies. This is especially important for low-cost carriers whose business models are dependent on keeping their fleet running. Any sort of mechanical disruption, which grounds an aircraft (even for a short period of time) can mean major hits to their bottom line. 
Like most of the world connected to the supply chain, the aviation industry is facing turbulent times. However, there is always a silver lining in the darkest of clouds. For airlines, that silver lining is digitalization, which will provide a solution in the present-day context and set the foundation for the future, and permanently propel the industry forward. 
To learn more about how we can automate and digitize your operation from day one, contact us now.
If you missed the previous parts in our series on solving MRO Supply chain pain points, you can catch up now!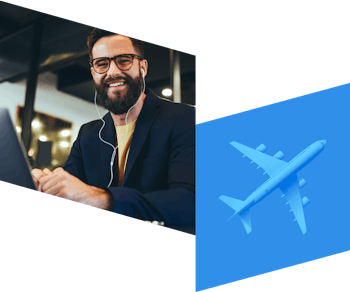 [EBOOK] HOW TO EFFECTIVELY LEVERAGE TECHNOLOGY IN MRO SUPPLY CHAIN
Four Pain Points in the Aviation Industry Supply Chain & How to Solve Them
This eBook lays out the four major pain points challenging the MRO Supply Chain and provides the blueprint for how to harness technology to purchase aircraft material efficiently.