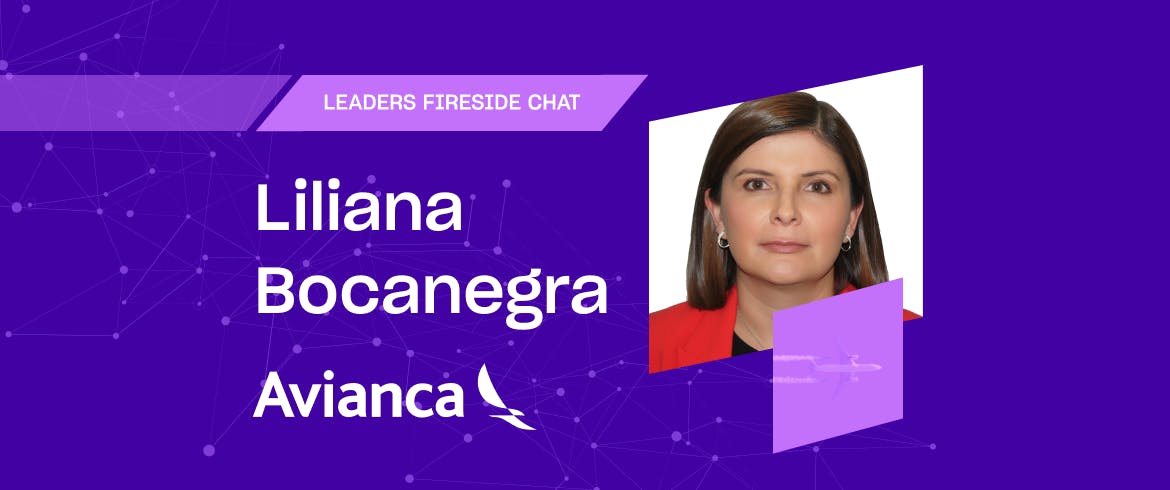 In aviation, we have an equal opportunity to develop our talents.
Tulika Dayal, Chief Experience Officer & Co-founder at SkySelect, had the opportunity to interview Liliana BOCANEGRA, Technical Procurement Director at Avianca. 
As part of this interactive interview, they explored how to enter the aviation industry, how to drive change, and how to attract next-generation talents to the aviation industry.  
"In aviation, we have an equal opportunity to develop our talents and career opportunities, but you must be prepared to work hard. It's not about gender - it's about giving your best and showing good results.", said Liliana BOCANEGRA.
"If we want to attract talent to the industry, we must change how we do business. Today's workforce is not motivated by doing manual and repetitive tasks. Instead, they want to be more strategic and add value to the organization. Even at entry-level jobs, they want to leverage data and use the latest technology to come up with smarter solutions and solve inefficiencies. In order to do that, organizations need to go digital, provide up-to-date tools, so we can retain the existing workforce and attract the next-gen tech-savvy professionals," she added.
Enjoy, and feel free to share with your colleagues by clicking the "Share" button.
About the speaker
Liliana Bocanegra is the Technical Procurement Director at Avianca and the Current President of the Procurement Committee at Latin American and Caribbean Air Transport Association.
Liliana has a seventeen-year industry background and has held several managerial positions in Procurement and Fulfillment, which has allowed her to build extensive knowledge in Airline Operations, Supply chain, Logistics, Purchasing, Contracts negotiation, Warranties, Project, and Vendor Management. 
She has a bachelor's degree in finance from the University Externado of Colombia, with a Scholarship from Concordia University in Montreal, Canada. Master in International Business, and an M.B.A from Los Andes University in Colombia.
Liliana has actively worked for gender Inclusion, encouraging women to pursue a career in the aviation industry and showing the benefits of having a female workforce in various Airline functions. She hopes her journey leads other women to follow successful careers in this industry.
Liliana is married; her passion is traveling, and her love is aviation.
[E-BOOK DOWNLOAD] WOMEN IN LEADERSHIP
A Qualitative Review Of Aviation Industry Challenges, Experiences, And Strategies
This study showcases some of the best leaders in the aviation industry and explores their take on the state of the industry, their personal experiences, and what the future holds for aviation.