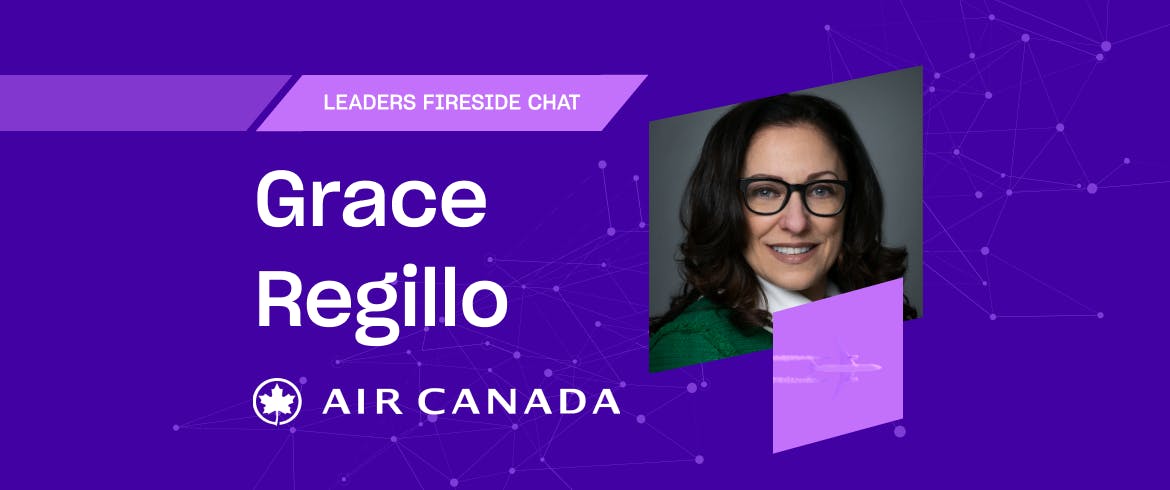 Leveling the playing field and reshaping the future of the aviation industry.
Tulika Dayal, Chief Experience Officer & Co-founder at SkySelect, had the opportunity to interview Grace Regillo, Senior Director, Strategic Procurement – ACM and Technical Services at Air Canada. 
During this interactive fireside chat, they discussed how female leaders feel about working in the aviation industry, their career opportunities, and what they would change to achieve greater success. 
Enjoy, and feel free to share with your colleagues by clicking the "Share" button.
About the guest speaker
Grace has worked at Air Canada for 25 years in various finance roles. She has been driving the procurement department since 2011, supporting Maintenance and Technical Services.
She has been on the board of directors of the Aircraft Suppliers Association since 2015 and Participated in the Women Initiative Foundation Leadership Course (Paris 2019)
Grace holds a Bachelor of Commerce (Major in Finance & International Business). She is married and is a mother of 2 daughters. 
"So if there was one thing that I would love to change, it would be to make sure that at least we (airlines) have a certain level of the same rules and regulations that make it more of a fair play or a fair game," said Grace Regillo during her interview with SkySelect.
[E-BOOK DOWNLOAD] WOMEN IN LEADERSHIP
A Qualitative Review Of Aviation Industry Challenges, Experiences, And Strategies
This study showcases some of the best leaders in the aviation industry and explores their take on the state of the industry, their personal experiences, and what the future holds for aviation.