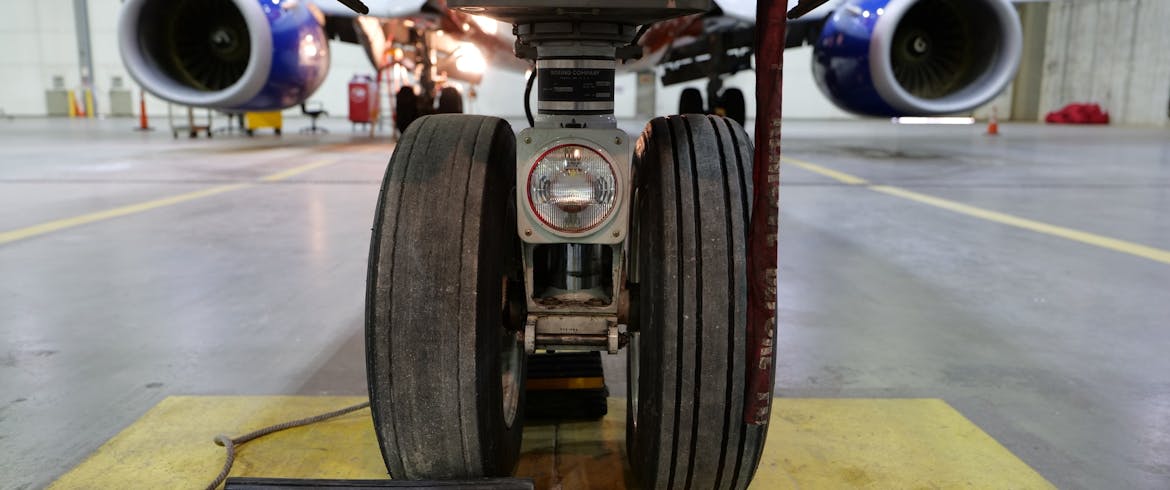 Aviation Maintenance Magazine spoke to Erkki Brakmann, founder and CEO about the opportunities that exist for airlines and MROs.
AVM: You have an interesting company network – Estonia, California, Chile.
EB: The COVID-19 pandemic has taught us that location is no longer important. We set up originally in Tallinn, where there is a great talent pool for IT development. California is in one of the largest aerospace markets and home to many suppliers and also to our investors. As for Santiago, that reflects a more traditional way of working, of being close to your customer – LATAM was one of our early contracts.
It is also worth pointing out that SkySelect was founded not just by IT professionals, our staff members also have airline and supplier experience as well.
AVM: Why did you feel the buying process needed a helping hand?
EB: The way buyers are used to purchasing parts has not changed over the last 20-30 years, but the world has evolved quite a bit during that time. Airlines and MROs generally purchase used serviceable material (USM) in small quantities and at the last minute to avoid the overheads of holding inventory but, even if there is a well-established supply chain with preferred partners, searching for best mix of suppliers, evaluating what is the best option and placing an order itself is labor and time intensive. Automating the process is more efficient and can also produce cost savings.
AVM: How is this achieved?
EB: We use application programming interfaces (APIs) to connect the customer's ERP system with the IT systems of the suppliers. By establishing buying rules, such as priorities (routine, urgent, AOG), location and price limits, the process becomes automatic. Computers work 24/7 and can process thousands of part requirements simultaneously speeding up the purchasing cycle from a purchasing requirement to an order up to 10x. They can also consolidate orders, so there may be a price advantage from volume. The process scales up and down automatically depending on demand.
We use algorithms and machine learning to enhance the search and ordering procedures. Remember, considerable amount of purchasing is close to 'Just In Time', so price may not always be the main driver. For example, the customer may be prepared to pay a premium to get hold of a component that is in a closer location, so that the delivery time is shorter to meet the deadline for a departing aircraft.
Of course, the system is constantly evolving, as we bring improvements. These have included automated follow up on open orders and shipment tracking to boost on time deliveries, machine learning algorithm to match parts with the best suppliers and advanced analytics. The Hosted Catalogs section provides instant access to quotes from catalogs uploaded by suppliers.
In addition to modern APIs, the system is compatible with the SPEC2000 industry standard, meaning it is easy to send orders and receive acknowledgements and to get messages on order changes, shipment notifications and invoices.
AVM: You say the process is automatic but are there limits?
EB: Initially, customers may check every purchasing suggestion offered by SkySelect's algorithms but, as they gain confidence in the system, they let it become more autonomous. While that works for around 90% of orders, some parts tend to be very expensive, so these will usually be flagged for individual review and even negotiation with the supplier.
AVM: Cradle to grave paperwork is becoming ever more important, especially in relation to maintaining asset values. How does that operate in an automatic environment?
EB: That can still be a holding factor in maximizing the efficiency of the process but digitization of records is becoming more common.
AVM: Have there been any changes since the United Kingdom left the European Union and EASA?
EB: As that means a UK-sourced component can no longer be released on a Form1, with dual EASA/FAA approval, we find that customers tend to prefer a European source if they are buying in that market area.
AVM: What does your customer base look like?
EB: We have airlines such as JetBlue, Avianca, Azul, Icelandair and LATAM, with TAP Portugal joining in June this year, as did Magnetic MRO, joining Aero Norway on the MRO side.
AVM: And you have just added a new customer – can you tell us who that is?
EB: Yes, Azul Linhas Aéreas and SkySelect have been working closely together to transform their aircraft parts purchasing process. Leveraging our advanced aviation material purchasing system powered by algorithms and robotic process automation, Azul Linhas Aéreas has restructured its parts purchasing and tracking, bringing greater efficiency to its aircraft maintenance processes, saving the carrier both time and money. As one of the largest airlines in South America, Azul Linhas Aéreas currently has a fleet of 143 aircraft flying to 114 destinations. Given the size and scale of the carrier's operations, it's imperative to have a parts purchasing system and service that's transparent, trusted and scalable.
AVM: It is easy to see how the system works for buyers but what advantages do suppliers get out of It?
EB: Suppliers get access to real demand from the end users and close to real-time. This speeds up the decision making process benefitting the suppliers who have live connection with SkySelect. They can also keep their inventory details private, away from competitors. If they are selected, an order can be generated easily or even automatically and SkySelect allows for easy feedback from the customer, perhaps resulting in faster payment by getting answers on open issues. Requests also give an insight into current market demands, which can assist with future procurement plans.
AVM: Of course, airlines may also want to get rid of surplus inventory.
EB: We do help with it as a value-added service, but our focus is on providing the most efficient and economic way of purchasing spares.
AVM: How is the market these days?
EB: Pre-COVID, there was a shortage of both feedstock and a supply of used serviceable material (USM). Now, with many more aircraft retirements, compared to the average 1,100 recorded in recent years, there are a lot of parts from these aircraft that can be used to keep the aircraft in service. In addition, some carriers have changed their business model, such as Norwegian Air Shuttle exiting the long-haul market, so relatively new aircraft are being returned to lessors. There are also airlines that embarked on fleet renewal, such as United Airlines buying 270 Boeing and Airbus jets, and new aircraft obviously require less maintenance and parts.
AVM: How does that affect the buying process?
EB: With so much material available, it is currently a buyer's market and an airline or MRO that can work faster and smarter by using SkySelect will be able in most cases to find what they want at a good price, producing significant savings. That is particularly important as maintenance costs can range from 10-45% of total yearly operating expenses.
AVM: But if flying hours are down, is demand less?
EB: Flying hours will come back as the pandemic situation stabilizes around the world. According to Oliver Wyman, the USM demand alone is expected to grow at 68% per annum through 2022 and beyond, when the market is expected to reach $7.9 billion and over. In total, USM will represent 11% of aftermarket materials spending versus 9% in 2019. So, the signs are good.