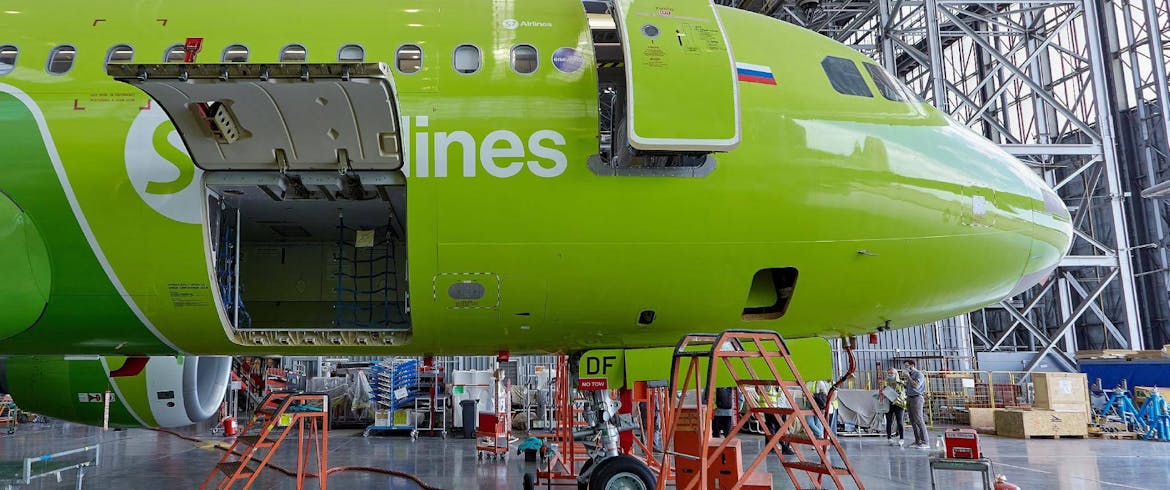 SkySelect and S7 Technics have announced a collaborative relationship promoting the accelerated transformation of the parts purchasing process for its air transportation and maintenance operations.
SkySelect is a Silicon-Valley-based developer of one of the world's most advanced aviation material purchasing platforms powered by smart algorithms and robotic process automation. The company increasingly acts as an extended purchasing arm for airlines and MROs around the world.
As Russia's largest MRO S7 Technics will utilize SkySelect's cutting-edge algorithmic technology, top-line customer service and expertise to usher in a new level of efficiency, performance and cost savings to its parts purchasing process
"Operating a fleet of over 100 aircraft and one of the region's largest integrated MRO networks, requires a rigorous focus on the quality and efficiency of our material and overall technical operations. We're looking forward to leveraging SkySelect's technology and talent to bring exponential savings of both time and money to our large-scale parts purchasing" said Danila Larin, Supply Chain Director at S7 Technics.
SkySelect empowers its partners with technology and algorithms to do the work of matching real-time demand from buyers with supply from around the globe and improving the overall logistics performance.
"Given the size of the S7 Airlines fleet and overall operations, we're seeing how our technology can help the S7 Technics achieve exponential material cost savings and efficiency gains," said Erkki Brakmann, Founder and CEO, SkySelect. "The size and scale of our partnership with S7 Technics excites us as it provides an exceptional opportunity to demonstrate the power of our technology and services."