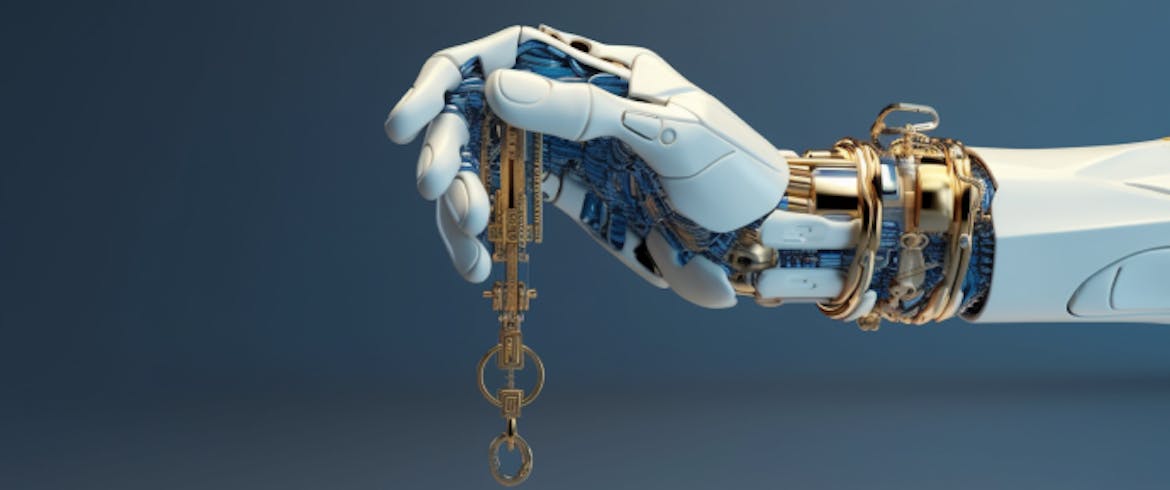 Thanks to AI, the future is now for the MRO industry.
This article is also featured on MRO Business Today.
Artificial intelligence (AI) has gone mainstream and become a trendy subject matter with the likes of ChatGPT becoming common discussions around the family dinner table. While debates will rage about AI's long-term impact on the general society, there are clear real-world use cases that can be applied today, especially when applied to specific verticals and use cases. 
This is very much the case for the MRO industry and its often talked about, but seldom executed push into digitalization. Thanks to AI, the future is now for the MRO industry. 
The Current State
Before we look at what's ahead, let's first address the historical background of the MRO industry and where it is today. 
The Industrial aftermarket MRO parts business faces non-determinable demand, meaning that the operation of aircraft and capital equipment does not create a demand pattern that can be easily plannable. 
Because of this buyers, suppliers and OEMs do not know the true consumption of parts. This leads to:
Operators struggling to stock the correct parts
A shortage of skilled workers to balance the ebbs and flows of demand
Aircraft and equipment being grounded
A surplus of inventory being held by all parties
Risk for inventory excess and obsolescence 
For example, the amount of spares that airlines are stocking to support an aircraft and minimize downtime varies greatly from around ~$0.7M to $2.5M per aircraft. With single-aisles averaging around $1.5M and twin-aisles slightly above that. This quickly adds up, especially for large airlines with many aircraft in their fleet. Furthermore, the opportunity cost of not having critical inventory can result in grounded aircraft with rippling operational and customer satisfaction impact. The opportunity cost, in terms of lost revenue, starts at <$0.1M/day for a single-aisle downtime, however the peripheral expenses can add up, including customer accommodation and other charges. 
The excess inventory in the commercial aircraft market is estimated at around $50B. This is a significant cost for an industry that is run on razor thin margins, which is being compounded by rising interest rates from carrying excess inventory.
A Shift Towards Automation
So how can this problem be solved? Through digital transformation. At the root of the problems outlined above is the industry's manual way of working. The way forward is automating many of these processes by using AI to leverage structured consumption-based data from buyers on the parts they buy. With this data, it's possible to:
Match the demand forecast regularly against market availability to adjust inventory planning and unlock working capital.
Similarly OEMs and suppliers can have a better visibility into demand to plan accordingly.
Automate the purchasing using real-time market intelligence to increase on-time delivery performance, reduce stock replenishment rate and capture the best opportunities.
Although parts consumption is empirically unplanable based on the component knowledge of the inputs (which include time between failure, maintenance schedule and fleet age), applying AI and machine learning (ML) on large structured consumption data sets can allow for the prediction of future parts usage based on aggregate output demand data.
Take a big leap forward to improve the sustainability of the industry by reducing the amount of excess inventories and optimizing logistics to reduce the carbon footprint.
How is AI making a Difference
Due to lack of visibility and real-time information, the industry is working with the forecasts made based on historic purchasing data (which are seldom accurate in today's new landscape) and this leads to missteps in planning and a lot of surplus inventory.
By connecting the forecast with real-time market availability, one is able to adjust the planning and procurement to match the real needs of day-to-day operations. Unfortunately, due to the complexity of the industry and the constraints set by manual process, a buyer is only able to process 10-20 purchases per day. AI helps to overcome these limitations and turn human buyers into 'superbuyers' being able to process hundreds or thousands of part requirements in one go by only having to focus on exceptions. 
For example, with the power of AI a part requirement can be matched against market availability to determine the right quantity to be purchased by also using forecast and historical consumption data. It suggests the best source based on lead time, condition, price and logistics, executes the purchase and automates delivery tracking. Up to 90% of manual effort can be eliminated so that the human buyer can focus on exceptional cases. 
The Evolution of Procurement AI
Today, the MRO industry is applying the first versions of ML algorithms to automate the procurement process. This is a big step up from the manual resource intensive purchasing process, driving tangible cost and time savings. 
Simply put, ML algorithms cut the purchasing turnaround time from days or weeks to minutes. This allows airlines and MROs to reduce inventories as their purchasing cycle is faster, but it does not provide the inventory planning recommendations.
The next evolution is moving into demand planning and simulations. At this stage, AI will analyze the structured consumption data from airlines and MROs giving them accurate recommendations on the parts to buy, and feeding the forecast to the suppliers so that they can plan out the production and stocking of the parts. Although not an easy task, we foresee AI helping lead the collaborative forecasting efforts between demand and supply centers to ensure alignment on future part availability.  
We are seeing a new digital paradigm taking shape based on data insights powered by AI disrupting the current distribution model that has been run on personal relationships and manual processes. The MRO industry is finally realizing its digital future.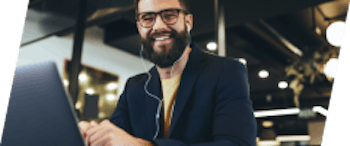 DIGITIZE YOUR AIRCRAFT MATERIAL PROCUREMENT
Take Control of Your Supply Chain – on Your Terms
Choose the service level you currently need and scale up and down as needed. You'll pay for everything your aircraft material procurement process needs and nothing it doesn't – no risky contracts and frivolous add-ons.