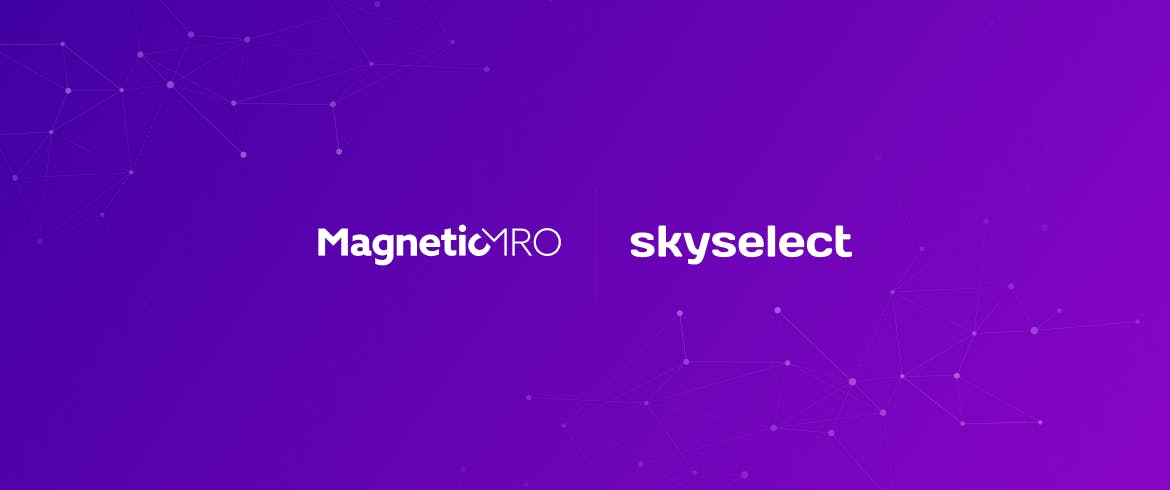 Total technical care aviation solutions provider Magnetic MRO extended their long-term partnership with SkySelect to automate 100% of their stock replenishment parts procurement.
As part of this extended partnership, Magnetic MRO is relying on SkySelect Procurement AI to automate spare parts purchasing to reduce workload, improve operational performance and drive cost savings. The SkySelect software platform combines technology and services for a seamless end-to-end procurement experience from the part requirement to delivery.
To this point, Magnetic MRO has experienced exceptional results, in terms of cost savings and efficiency gains. In October alone, the Procurement AI helped to capture a cost savings of 19% on stock replenishment parts. The vast majority of these savings were captured without any human involvement as artificial intelligence fully automated 79% of the purchases on the SkySelect platform. 
And not only are those parts being bought for the best possible price but requests are being fulfilled quickly. The average time from a part request to a PO recommendation is 3.2 hours, and the average time from the PO creation to PO delivery is less than a week. These results are achieved by Magnetic MRO thanks to full two-way integration between their ERP and SkySelect, which includes the utilization of Spec2000 to exchange orders with suppliers. 
"Having partners such as SkySelect, which we can innovate and grow with, is vital to our fast-growing business," said Raivo Roolaid, Head of Supply Chain at Magnetic MRO. "SkySelect is always developing new ways to support us in providing world-class service to our airline customers. Their platform gives us much-needed visibility and control of the supply chain, allowing us to run leaner operations and avoid delays," he added. 
Magnetic MRO and SkySelect's strategic partnership dates back to 2019 and has gradually evolved over the course of their collaboration to develop cutting-edge solutions for the aviation industry. 
"Magnetic MRO is one of our best partners because of the mutual respect and trust we have for each other as well as having a shared innovative mindset," said Erkki Brakmann, CEO, SkySelect. "This type of collaboration is the cornerstone to digitalizing the supply chain of materials for MROs and airlines, using the power of artificial intelligence." 
About Magnetic MRO
MAGNETIC GROUP keeps the aviation business running with its suite of products for airlines, MROs, manufacturers and asset owners, and its business is divided into four distinctive sectors:
MAGNETIC CREATIVE provides design and manufacturing services, both aircraft interior and exterior parts.
MAGNETIC ASSETS provides aircraft with engines, landing gears leasing, engine transportation stands and spare parts and components solutions. 
MAGNETIC MAINTENANCE provides aircraft line maintenance, base maintenance and aircraft engine maintenance repair and management. 
MAGNETIC TALENTS sector offers a full range of engineering and CAMO services and various industry-related EASA Part-147 training.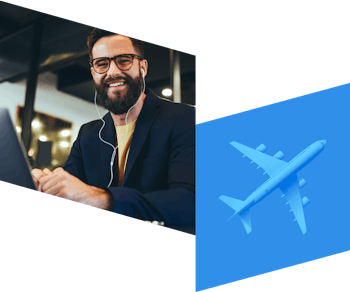 TODAY'S PROCUREMENT IS 100% DIGITAL
Unlock unlimited capacity with an eProcurement-as-a-Service platform.
SkySelect is an eProcurement-as-a-Service platform for aircraft material. We combine people, processes, and technology to enable airlines to digitize and automate material purchasing for leaner and more asset-light operations.