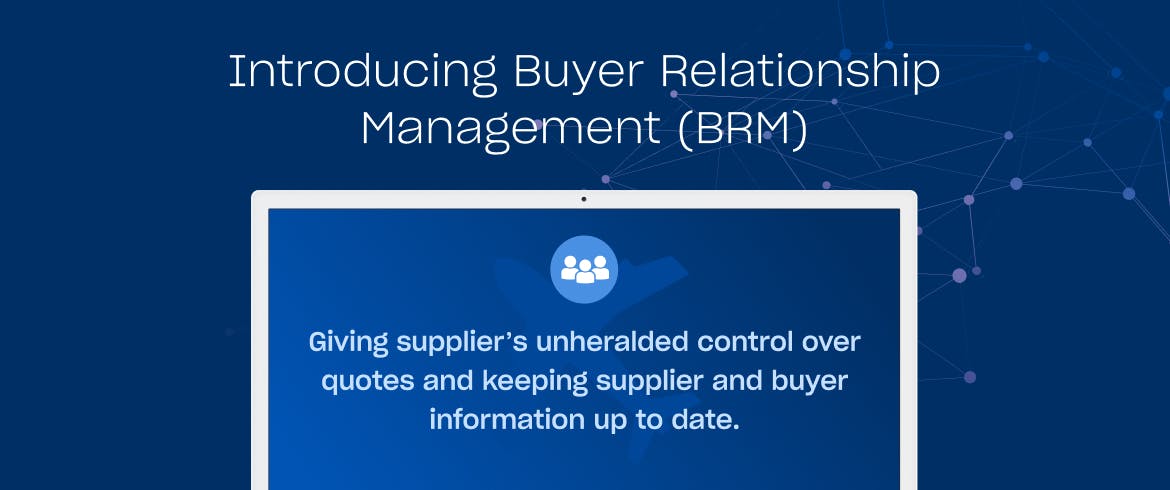 Giving suppliers unheralded control over quotes and keeping supplier and buyer information up to date
Historically, buyers would share supplier relationship management (SRM) information when setting up their accounts. However, once this information was uploaded, it was seldom updated, even though it changes frequently due to restructuring or roster changes.
This left suppliers without a way of controlling which buyers could be invited, causing a lot of manual effort during the process.
Fortunately, all of this is changing thanks to the introduction of buyer relationship management (BRM). Now suppliers can self-manage the contacts that will be invited to quote. So how does it work? Let's go through the process.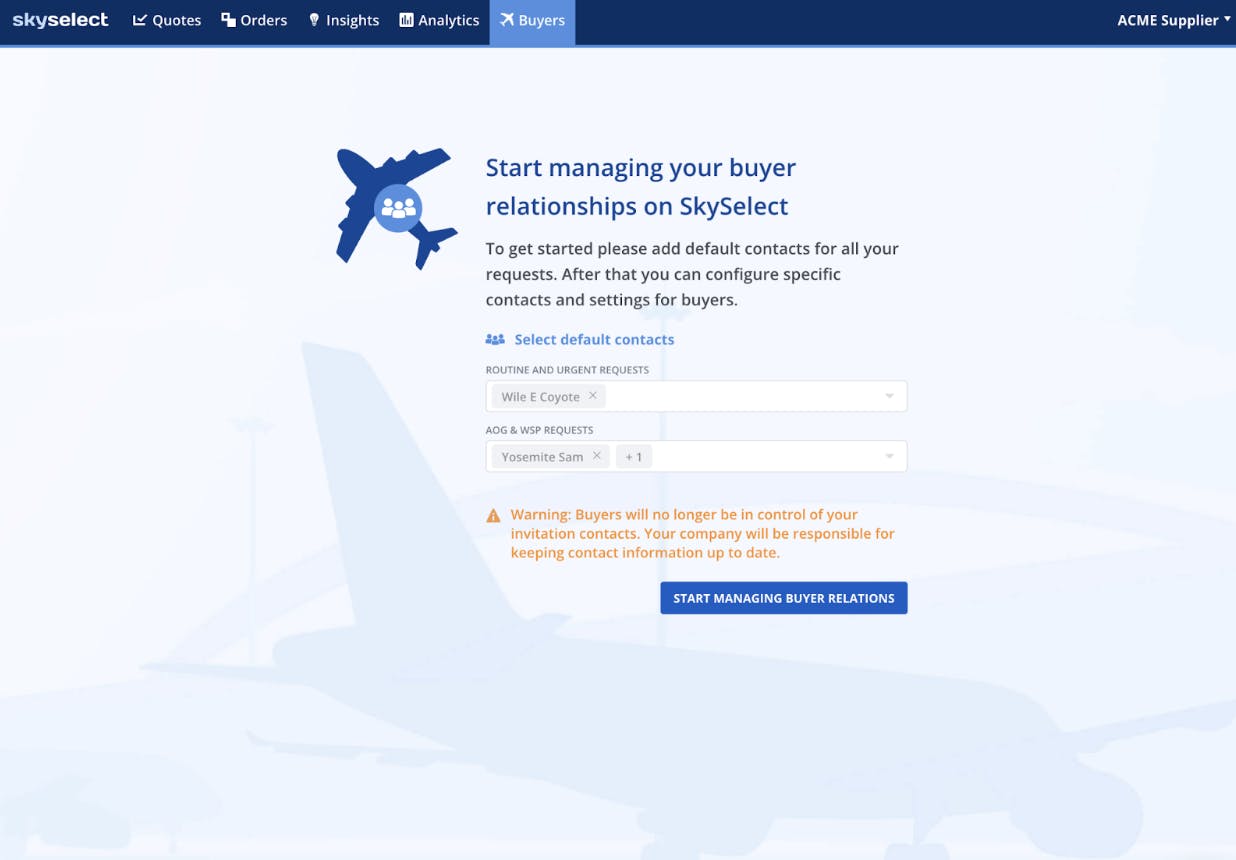 First, you will set up your default contacts, which will be used for all invitations unless more specific contacts are assigned.

2. From here, a new view is presented that allows for more specific account managers for all buyers.

3. Additionally, you can see minimum values and credit hold settings for all of your business units.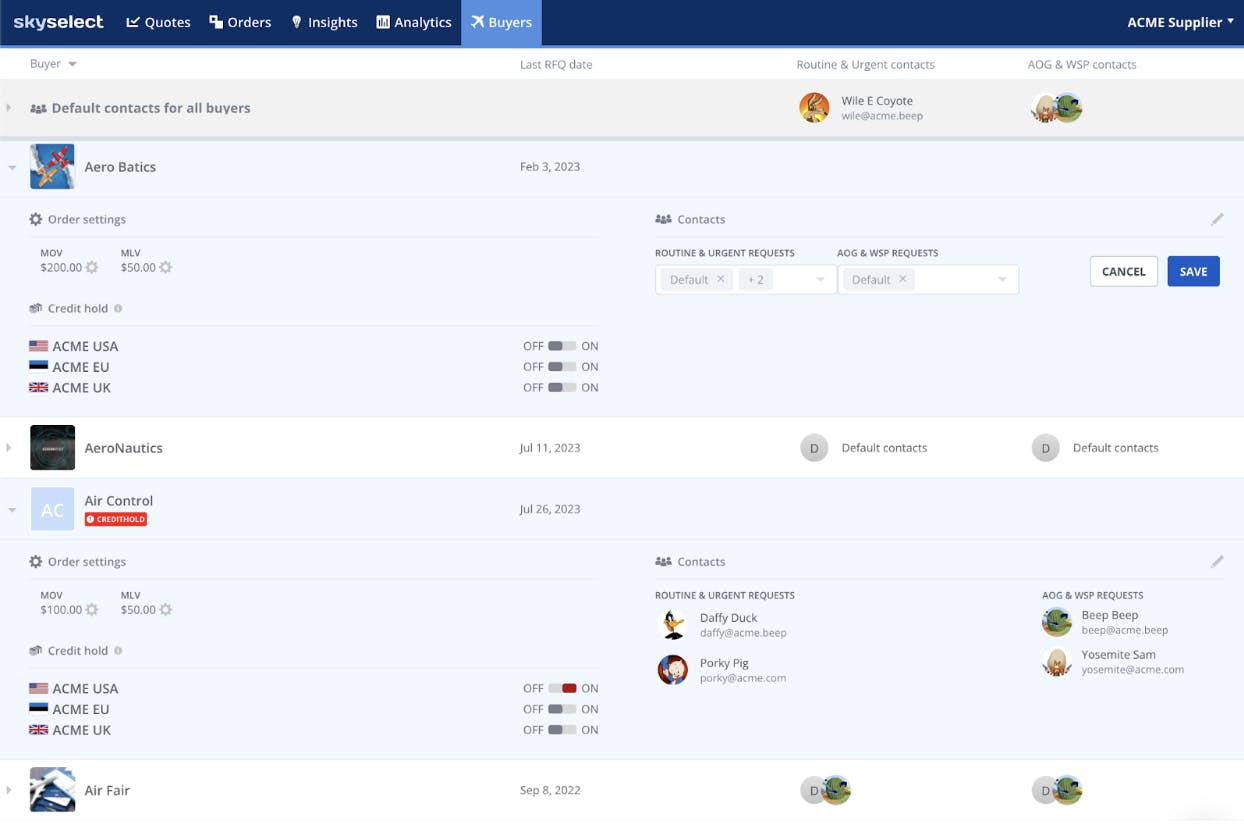 Once you have assigned default contacts, all invitations will use the supplier assigned contacts. This includes all invitations: inventory that the supplier shares, contracts that buyers have uploaded, PO history invites based on the buyer or SkySelect internal PO history or any other invitation method. 
Thanks to BRM, suppliers have more control and can more easily manage quotes thanks to having up to date buyer information in the platform. As always, we strive to make a better and more efficient supply chain for all stakeholders. Happy transacting!