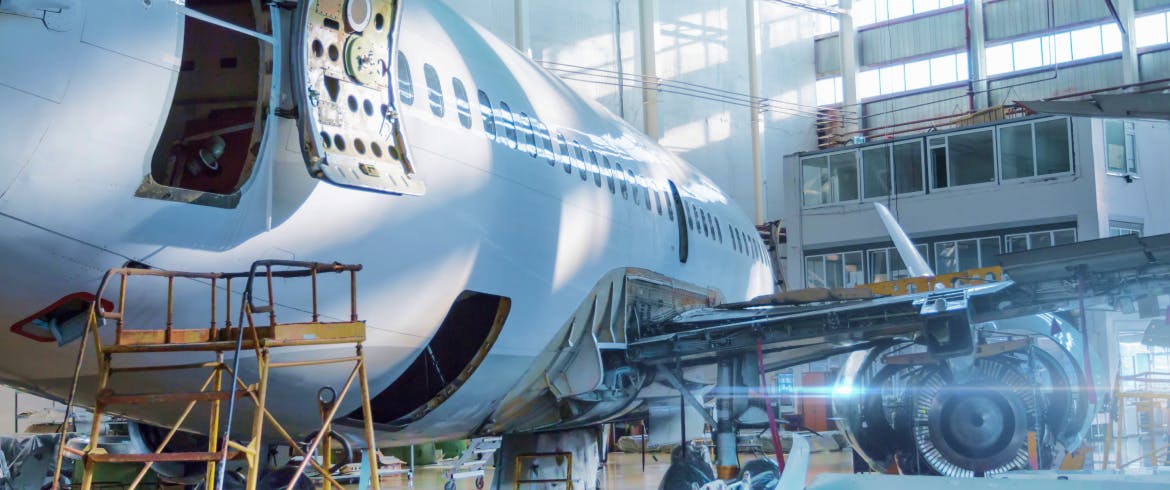 A big part of aircraft parts procurement is the aftermarket. And technology can help this area of the business evolve.
Specifically, digitalization can play a key role in overcoming challenges stemming from the aftermarket. Therefore, our CEO and co-founder, Erkki Brakmann answered a few questions on the topic.
Parts of this interview were feature in AviTrader's latest issue of its MRO Aerospace Magazine.
1. In what ways can digitalization help the industry to overcome the common challenges they face in aftermarket services?
Historically, the aviation supply chain has been opaque and disjointed, especially when it comes to aftermarket services. Much of this is due to offline communication channels and disjointed processes. Digitalization not only helps connect the dots you are aware of but also illuminates blind spots to uncover other opportunities for both suppliers and buyers alike.
Suppliers get a better understanding of the needs of buyers and get connected to more potential sales, while buyers get additional information on the location and availability of more parts from more suppliers. This allows both buyers and suppliers to make smarter business decisions. And not only is this information available for the present situation, but thanks to forecasting analysis it's possible to plan ahead of any potential disruptions or bottlenecks. 
The other piece to this puzzle is automation through AI. Many companies in aviation are either facing a resource crunch or have a labor force which is suffering from cognitive overload. AI reduces administrative tasks while freeing up more working capital. This allows organizations to scale up or down in an agile way depending on demand trends. 
2. In your view, how will digital processes grow revenue from aftermarket services?
It's all about knowing the needs of your customers. By understanding the demand of buyers, suppliers can plan accordingly with long-term agreements, better offers, and having the right parts in stock at the right time.
Enterprises that embrace digital processes and combine them with strong levels of service and execution will ultimately win the larger share-of-wallet of the parts business. As such, digital processes enable the connectivity between customers and supplier networks to help provide real-time demand and supply situational awareness.
Today, much of this is still guess work resulting in robust safety stock pools (of new parts) at airline stations, and overlapping stocked inventories at OEMs and distributors. The stock-outs still persist due to unexplained surges in unplanned customer demand, while the risk of excess and obsolescence remains high for many parts for the inverse reason, often leading to write-offs and scrap parts.   
We believe that sustainability and profitability are interlinked to digital processes in the aftermarket parts space. What do we mean exactly? We see a strong sustainability case to be made here. There are two scenarios that may be prevalent. One is to help minimize customer inventory working capital through better digital connectivity and supplier service-level agreements. Not an easy task, however, some part categories are ripe for such activity.  
Secondly, with digital connectivity, we believe that processes around drop-shipping to end-customer locations would need to scale, while reducing the need for multiple, identical pools of new parts at supplier and customer facilities globally, resulting in excessive freight considerations from supply to demand centers. This represents a significant carbon footprint and remains a low hanging fruit to further take our industry to a sustainable future. 
In conclusion, we believe that the aftermarket participants, customers and suppliers alike, that embrace the digital processes will help strengthen demand/supply communication along the supply chain, leading to a more sustainable future, through optimized new part inventory pools, reduced carbon footprint related to logistics, and reduction in part scrap rates. And those that take on this mission, will be the ones that grow the most. 
At SkySelect, our mission is exactly that: to enable sustainable industrial growth by enabling strong digital connectivity between customers and suppliers through AI-based technology. And, providing a forum for our supplier partners to sign long-term agreements with the airline/MRO buyers for exclusivity and ultimately, sustainability.     
3. OEMs have increasingly realised the value of aftermarket services. Are you seeing any significant integrated approach from OEMs to share or enhance technologies that are geared towards their products or services?  
Within the aftermarket parts area, the customer buyer purchase decision is a function of the price, availability, and convenience. Convenience plays an important role, as it can be a combination of things, including access to a user-friendly e-commerce portal, better credit terms, on-time shipment performance, stellar customer service, product warranty etc. 
As OEMs see a significant market growth opportunity in aftermarket parts, there are several initiatives in play here. Notable digital initiatives include the emergence of strong front-end e-commerce portals to offer a more comprehensive one-stop-shop experience. B2B digital connectivity through integrated listing services or direct-to-customer connectivity represent another channel to help bridge the communication gap.
For instance, select OEM/distributors offer APIs that connect the demand from airline and MRO systems with the supply of the OEM in real-time and enable the OEM's parts to be purchased directly through a procurement platform. All of this information is delivered with the utmost granularity. The integration can present, ingest, and export information on the PO level, facilitating the workflow of ERPs and buyers.
With great strides in digitization at OEMs and distributors today, the opportunity runway still exists. Many of the buyers we interact with today engage in manual processes involving emails and phone calls to the OEMs for a myriad of reasons. Many have to visit 4-7 supplier portals for quotes to meet compliance requirements. As OEMs and distributors think about their business growth, convenience factors related to automated B2B connectivity may represent a strong value proposition beyond just pricing.
At SkySelect, we're laser-focused on the buyer convenience value proposition, as we aim to consolidate B2B customer/supplier integrations within one digital environment, powered by AI decision making to enable the buyers to focus time on more strategic tasks.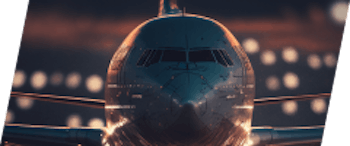 DIGITIZE YOUR AIRCRAFT MATERIAL PROCUREMENT
Take Control of Your Supply Chain – on Your Terms
Choose the service level you currently need and scale up and down as needed. You'll pay for everything your aircraft material procurement process needs and nothing it doesn't – no risky contracts and frivolous add-ons.